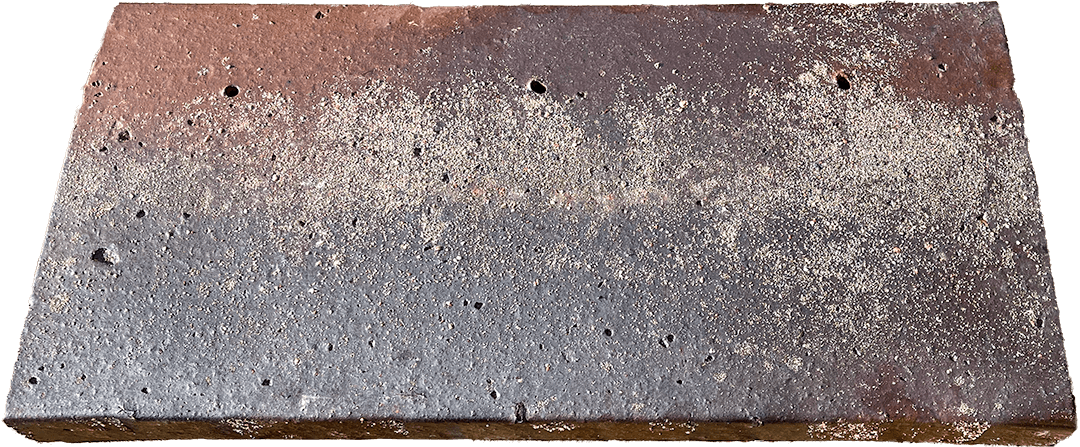 Cradletop
is our latest product innovation in collaboration with
Skupin Design and the Rheinische Riviera.
The high-fired ceramic shingles are resistant, durable, heat-storing, and create a modern façade image.
A ceramic curtain façade, which is screwed in place and can be completely dismantled according to the "cradle-to-cradle" principle.
This prevents any loss of value in the ceramic material used, which in turn increases the sustainability and longevity of the product.
Last but not least, "Cradletop" is a sustainable ceramic product since the mortar-free processing avoids the use of cement.
What exactly is Cradletop?
Cradletop is a ceramic shingle with a patented suspension system. The product was created through the idea of Skupin Design and the Rheinische Riviera, together with us as a practical partner and manufacturer.
The patented suspension provides a much better interlocking with the substructure. This was, among other things, investigated and confirmed by "lift-off tests of façade panels" at the IZF.

Advantages of Cradletop
Cradletop is a true innovation
Screwing the panels in place allows for much faster work compared to traditional bricklaying. This saves time and money.
Thanks to the suspension and screwing of Cradletop, the system is fully reversible and can be 100% reused. This construction follows the Cradle-to-Cradle principle, and the products can be given a second life.
The suspension possibility of Cradletop ceramic shingles eliminates the need for cement mortar altogether. As a result, a ceramic façade has a significantly better CO2 footprint since cement production is very energy-intensive and accounts for about 7% of global CO2 emissions.
Ecology and sustainability
…start with
product design.
Cradletop is a sustainable product. Although emissions are generated during the production of Cradletop due to firing in the ring kiln, when calculated over the entire life cycle and even for further use after the dismantling of the first façade, these emissions are relatively low.
Through various measures, our future plan for the next five years is to reduce CO2 emissions by 25%. This will improve the environmental balance of our products. We aim to achieve this through investments in renewable energies, decarbonization of our drying facilities, and optimization of existing processes and techniques.
A ceramic product from the Rheinische Ring Kiln
for unique façade design.
The ceramic panels are produced in our factory as an extrusion product in a double pack. After a drying period, they are fired in the ring kiln, in well-known high-quality and at extremely high temperatures.
For inquiries about Cradletop® projects, please contact the Rheinische Riviera or us directly.
Natural building material for our future