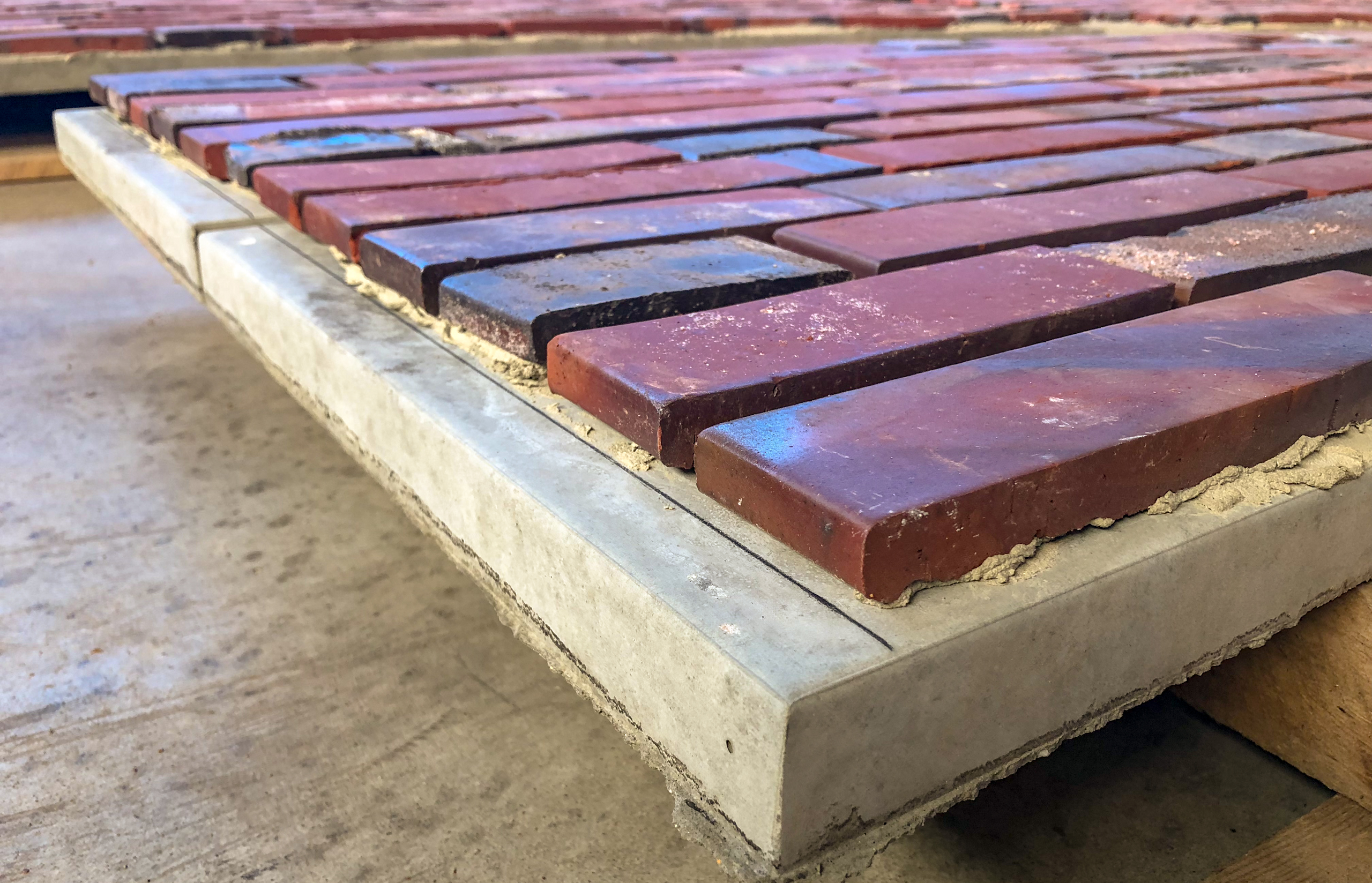 Processing Instructions for clinker brick slips
Make the most of our brick slips
Each slip is unique
… for the special brick facade.
The color of each ring kiln firing is subject to fluctuations. Slight curvatures, coal burnouts, and small chippings are characteristic features of ring kiln-split slips, just as with ring kiln bricks.
Ring kiln-split slips can have certain dimensional tolerances that must always be taken into account.
In principle, the general processing instructions for our bricks apply to the processing of brick slips.

The right mix is essential
to achieve a harmonious overall appearance
The most important tip for the proper processing of our slips is to pay attention to mixing the brick slips. Our slips are characterized by their simultaneous glossy, matte, sanded, smooth, and rough surfaces.
Therefore, care must be taken to create a lively play of colors in which the different surfaces alternate continuously, but no color clusters, e.g., exclusively glossy slips, appear in one place.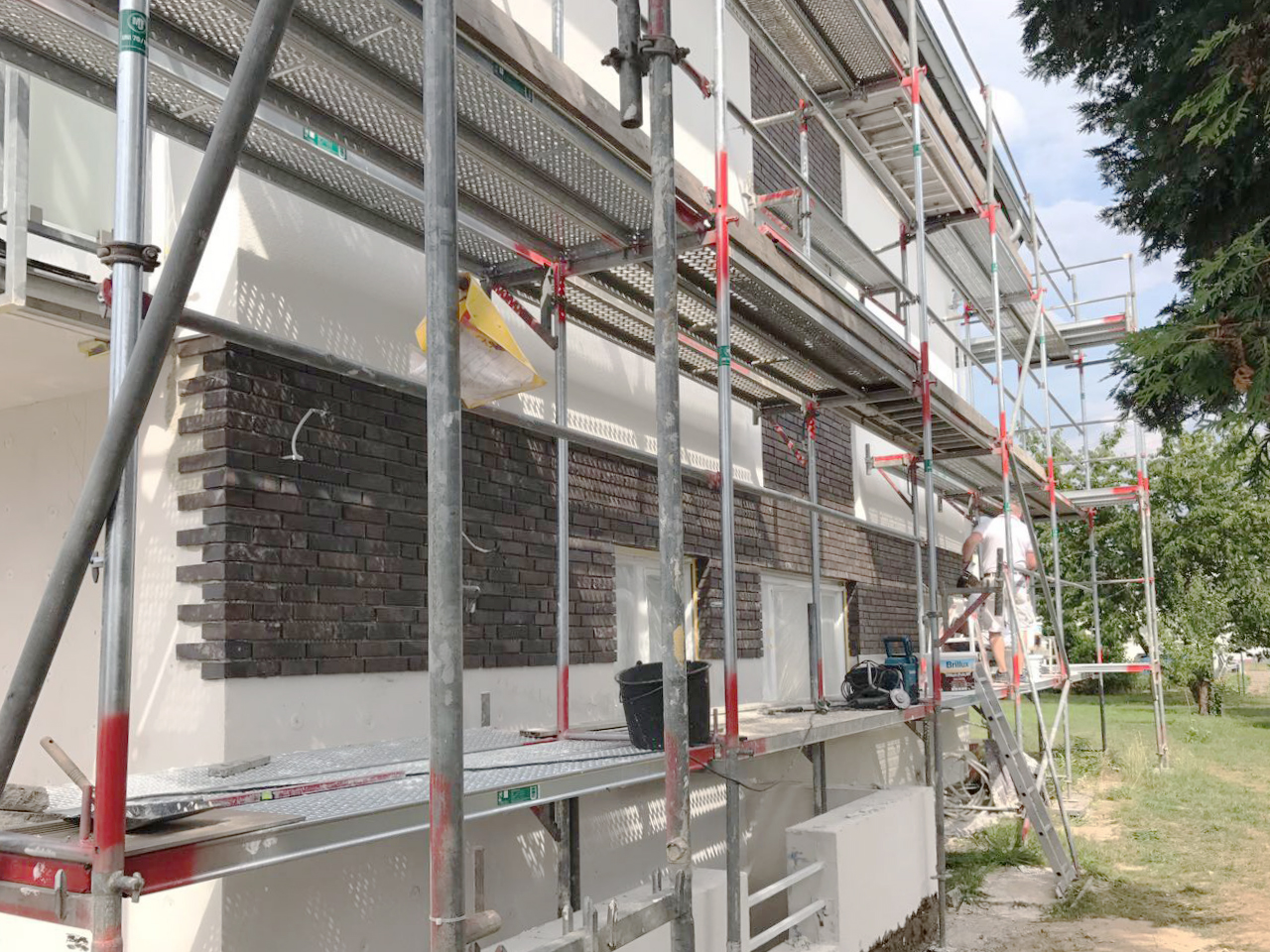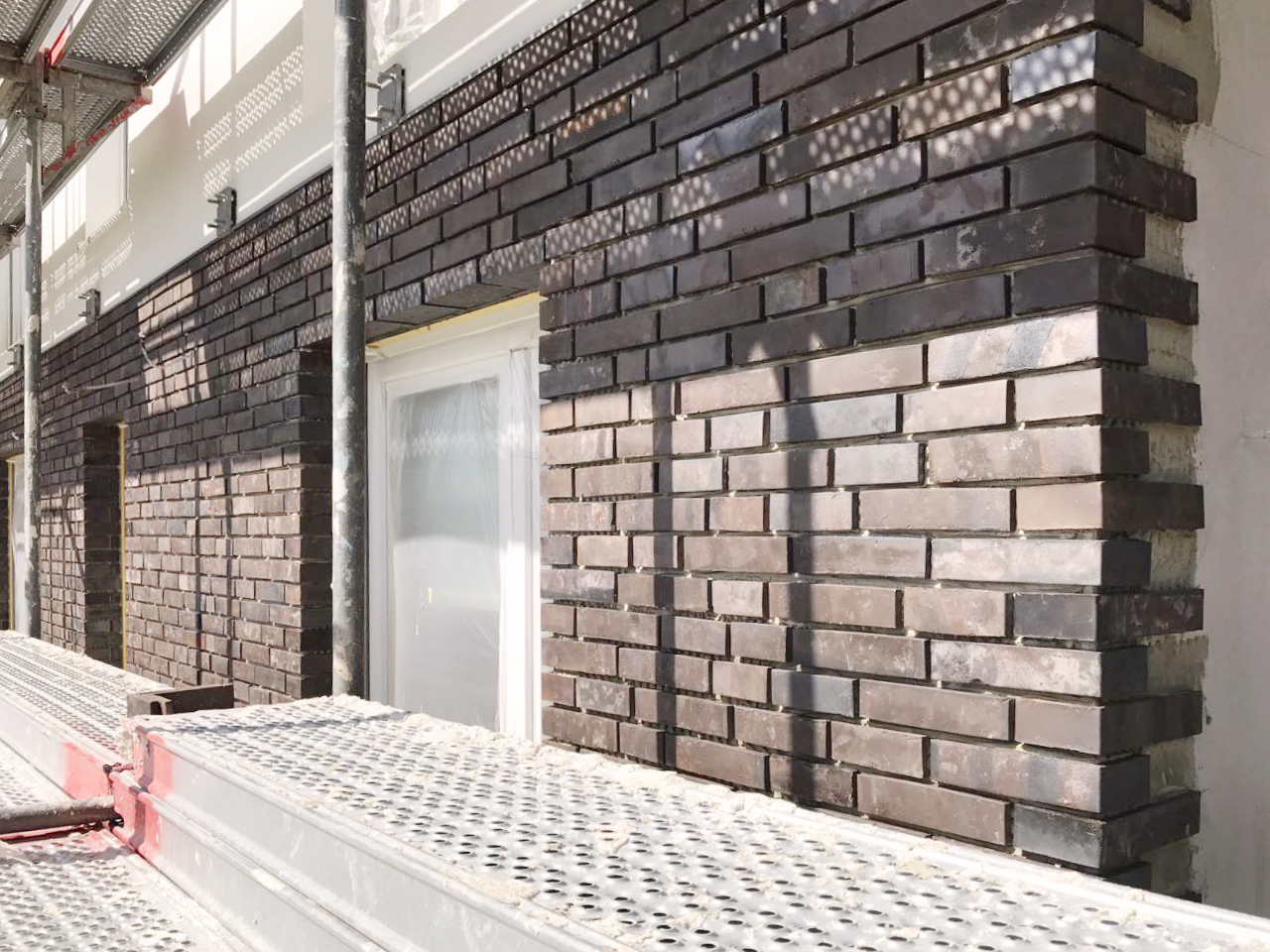 Professional processing of brick slips
with External Thermal Insulation Composite System (ETICS)
How the processing of brick slips should be carried out must always be discussed with the manufacturer of the ETICS, as there are different methods.
We are happy to provide you with test certificates for the brick slips, which you can discuss with your ETICS supplier.
When processing brick slips, angle and corner slips are glued to corners and reveals, while standard stretcher slips and, depending on the bond, header slips are glued to the surface. In a further step, the slips are inserted.
Unlike brick stones, slips can only be flush grouted, as a recessed joint is not possible due to the thinness of the slips.
Processing Instructions for Brick Slips
DE only | Status: Oct. 2022