Circular kiln bricks from the
Rhenish ring kiln
Colour and variety of
Gillrath bricks
for the special brick facade.
Hard-fired and hand-sorted by our experienced staff, we produce a top-quality product in the last active circular kiln in North Rhine-Westphalia.
Circular kiln bricks impress with their special character and unique expressiveness – for a distinctive brick facade.
Let yourself be amazed and inspired.
On this page and on the topic…
Diverse & versatile
Surfaces of circular kiln bricks

Smooth
The extruded brick in its classic production is a dense brick with high compressive strength and a smooth surface. As a result of air reduction and salt-firing processes, bricks reflect light very well.

Hand-formed
Our hand-formed cladding has a rustic, textured, and highly structured surface.

Water-struck
The water-struck brick, due to its manufacturing process, has a partially cracked surface with irregular edges, creating a distinctive look on the facade.

Sanded
To give extruded bricks a more matte surface, we can introduce different sands onto the surface. Red sand is especially popular for renovation projects.
we present:
Extruded clinker
Vibrancy and shine on a smooth surface
Our classic product is the extruded brick. This may be produced with smooth, sanded, or hand-formed surfaces, according to customer preferences. Different colours result from different clay mixtures.
The diverse interplay of colours in these assortments creates a lively facade – a feature that excites. This is particularly evident in extreme-coal firings.
we present:
Water-struck bricks
Rough surfaces in exciting colors
Water-struck bricks have been part of our product portfolio for several years. The shaping process ensures that these bricks are neither completely regular nor precise. For example, they have fewer sharp corners and edges.
Combined with different colour shades and the firing characteristics of our Rhenish circular kiln, very special results are achieved.
The lively characteristics are what makes the water-struck bricks unique in both feel and effect.
we present:
Extra-long
circular kiln bricks
Architectural highlights with the new XLF format
We now offer proven extruded bricks in an extra-long version measuring 49cm.
These bricks can be manufactured utilising the circular kiln-specific coal firing technic and can be refined in the steam kiln.







STP GR 14/601 Vanilla (VA)

STP GR 14/601 oK (ohne Kohle)
During construction, a reasonable thickness of mortar should be utilised to accommodate the natural variance in brick dimensions, especially when comparing the front and back. The tolerances are within the standard range but should be taken into account.
Various mansory bonds, such as the random bond or the stretcher bond, are possible in this format as well.
What are retro bricks?
During firing, the sorting is fired at 1120 – 1140 degrees for an extended period.
These high temperatures are above the sintering point and cause the bricks to virtually melt. During the firing process, they lose their original shape and are sometimes so deformed that they stand out from the wall giving it a 3D effect.
A sorting is called a 'foot sorting' when, during processing off the masonry, only the rear of the bricks are faced forward.
This creates a more rustic facade, where you can often still see the lath marks from the drying phase.
A facade with a brick foot sorting gives a very special texture and liveliness.
A large part of our assortments (especially all coal-fired assortments) are manufactured and supplied as alternating assortments. This means that both sides may be turned forward.
Masonry
has always been a place for decorations and architectural highlights.
In order to create ornamentation in masonry, various techniques are often used. Examples include protruding brick rows, arches, and pilasters.
The pilaster (from French lisère "hem," "edge," "border"), also known as a wall panel, is a narrow and slightly protruding vertical reinforcement of the wall in construction. (Wikipedia)
If you are considering adding a special highlight and eye-catcher to your project's facade, we are happy to answer questions about ornamentation, protruding bricks, and many other applications.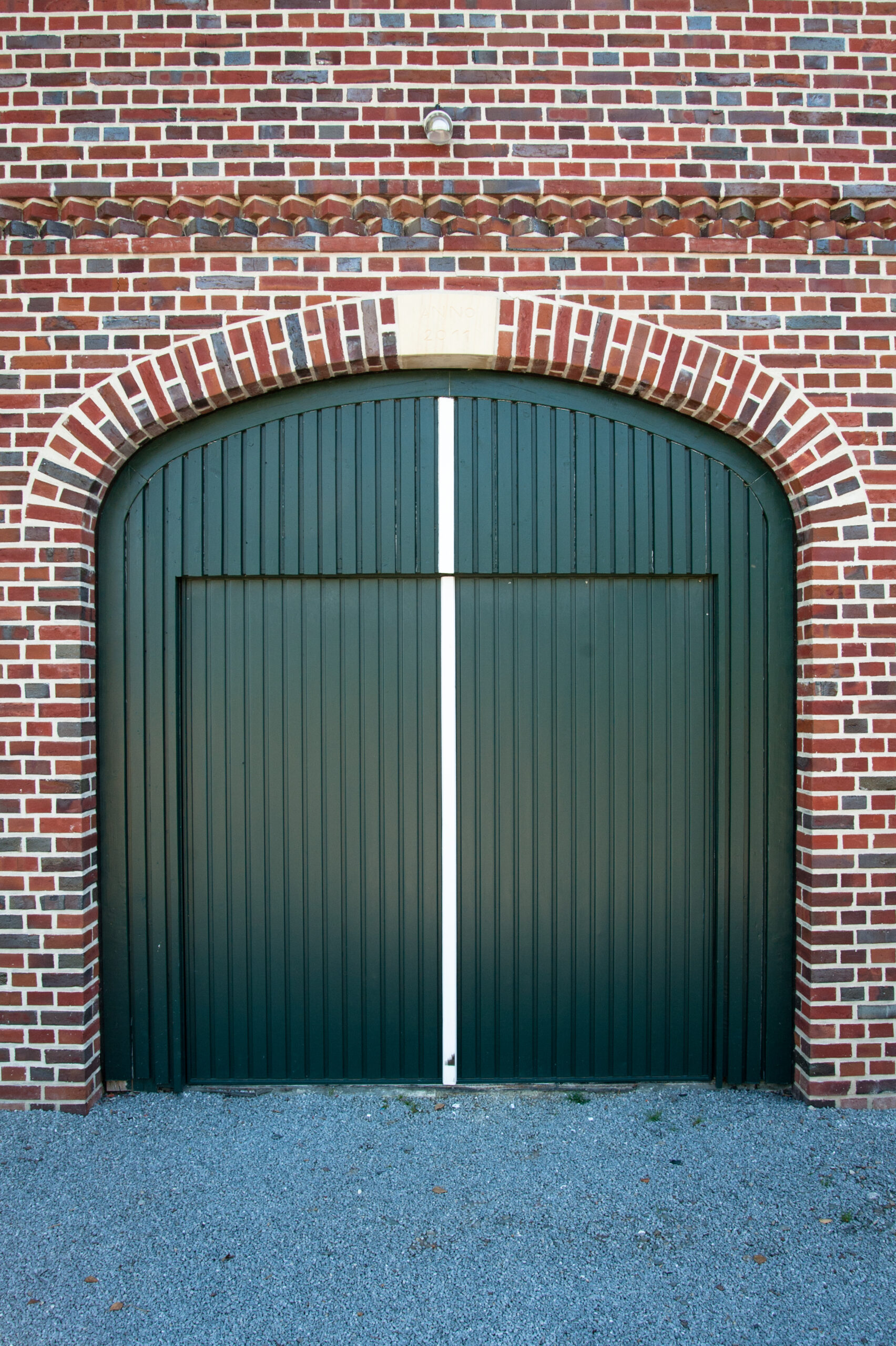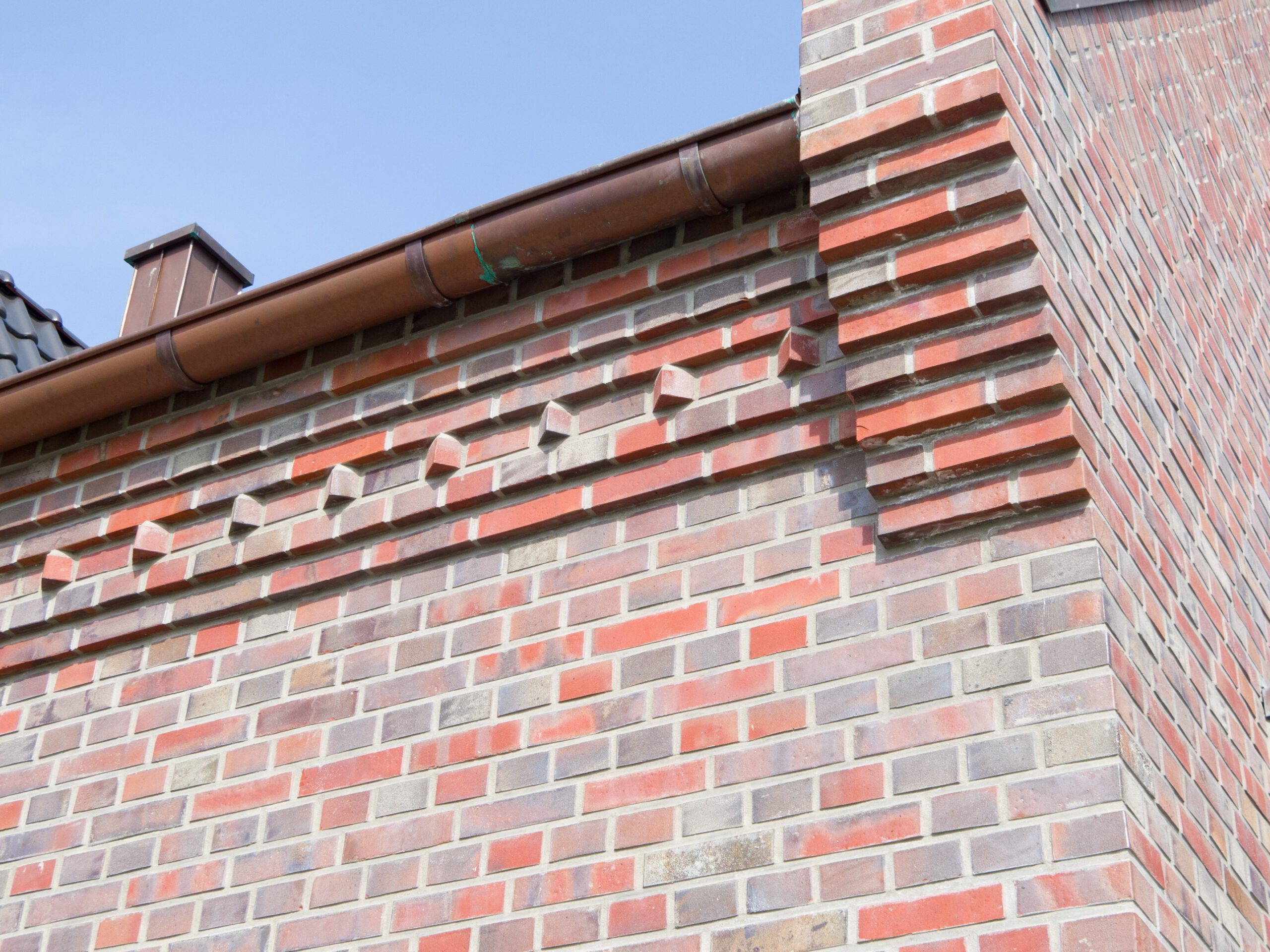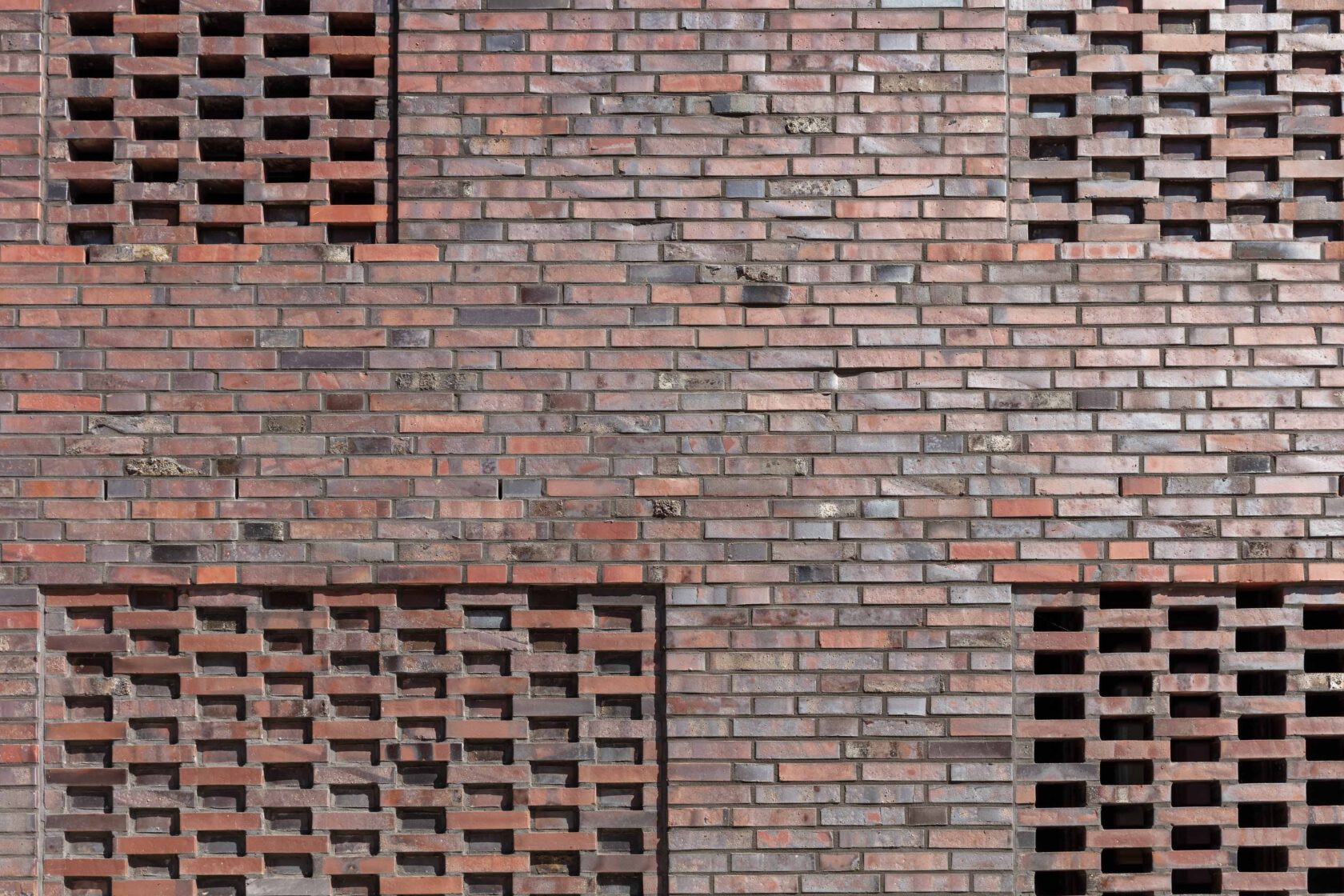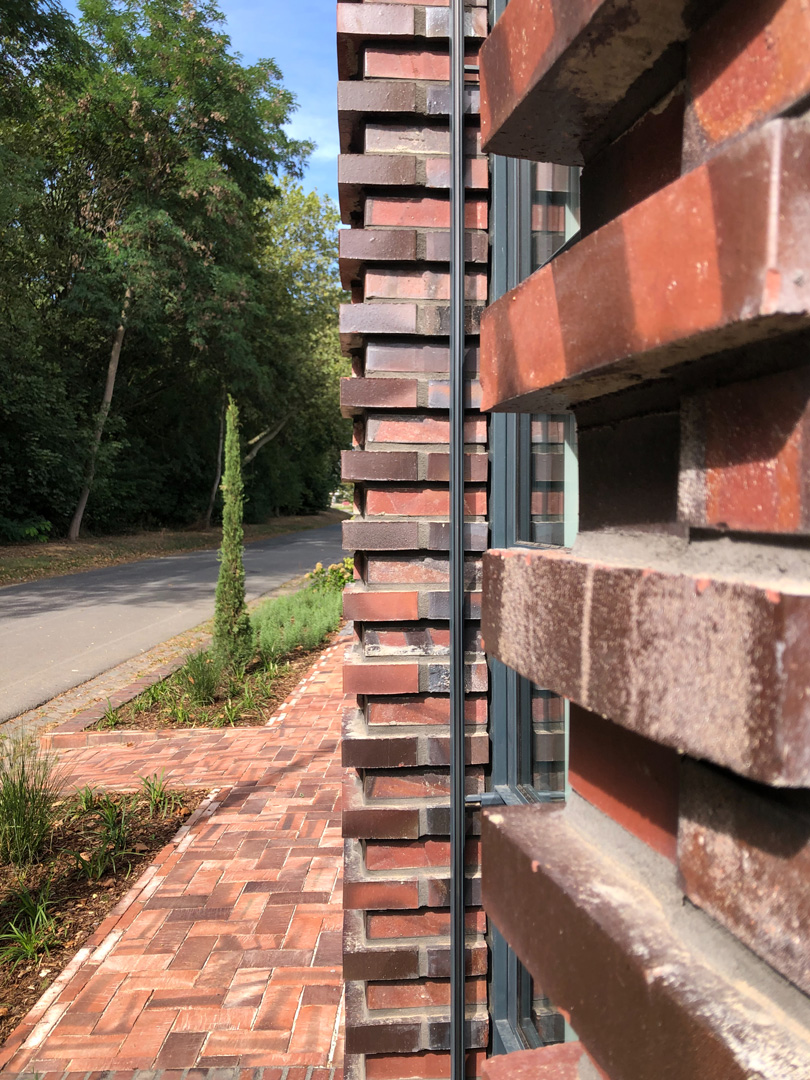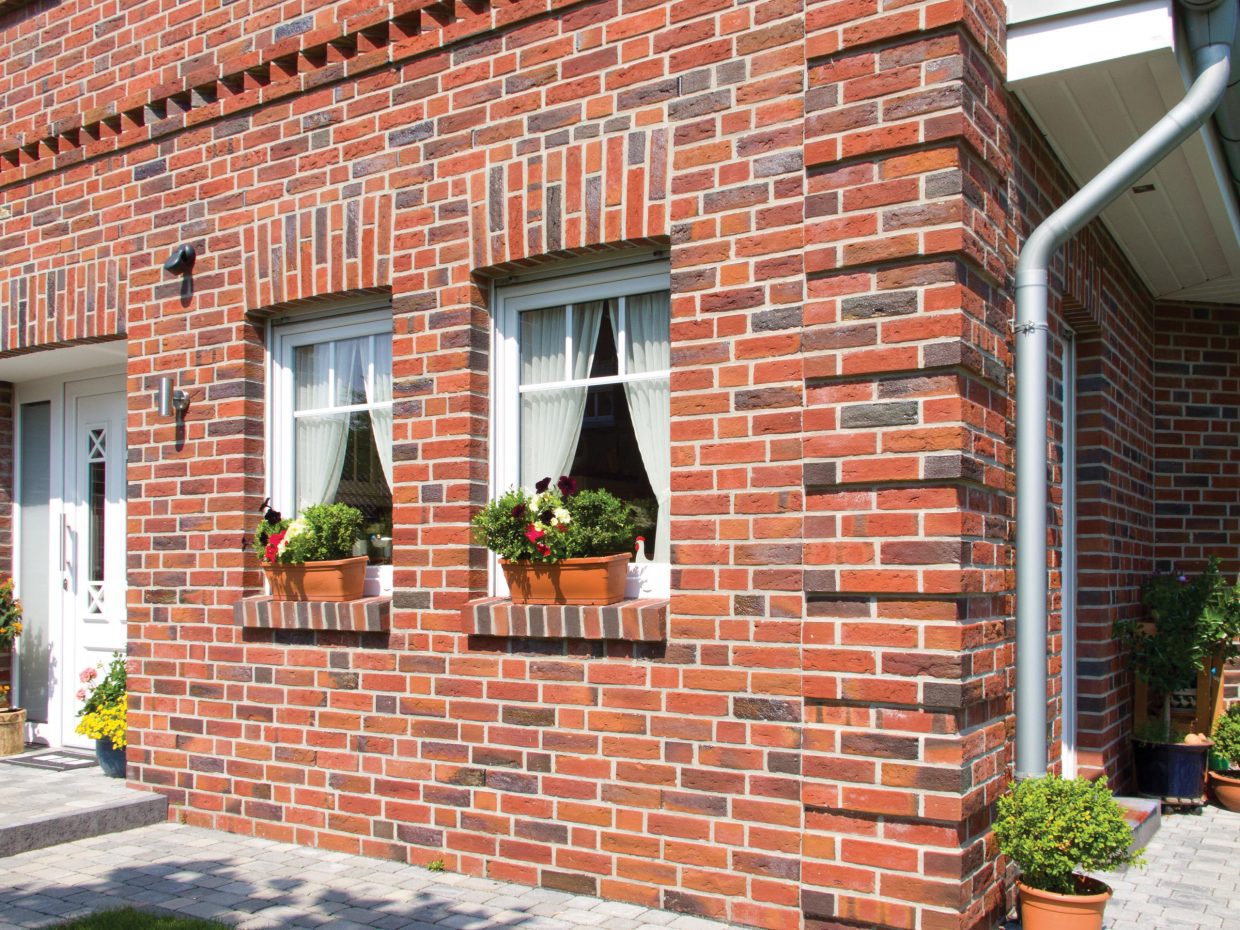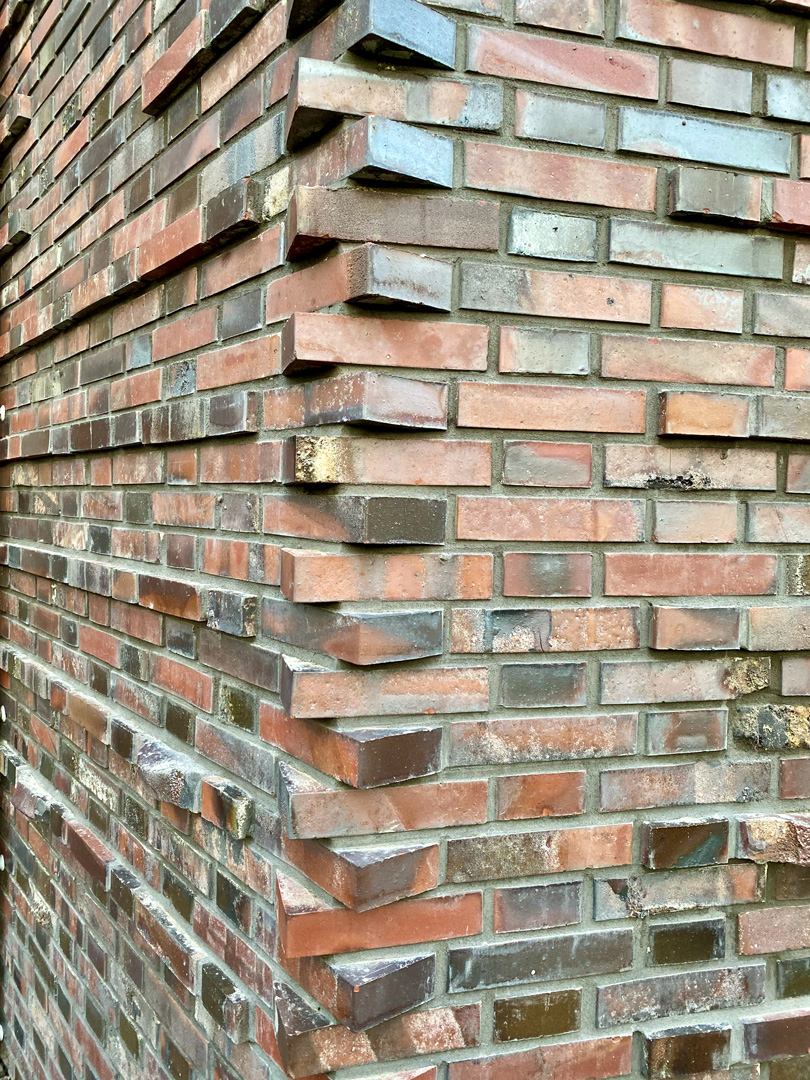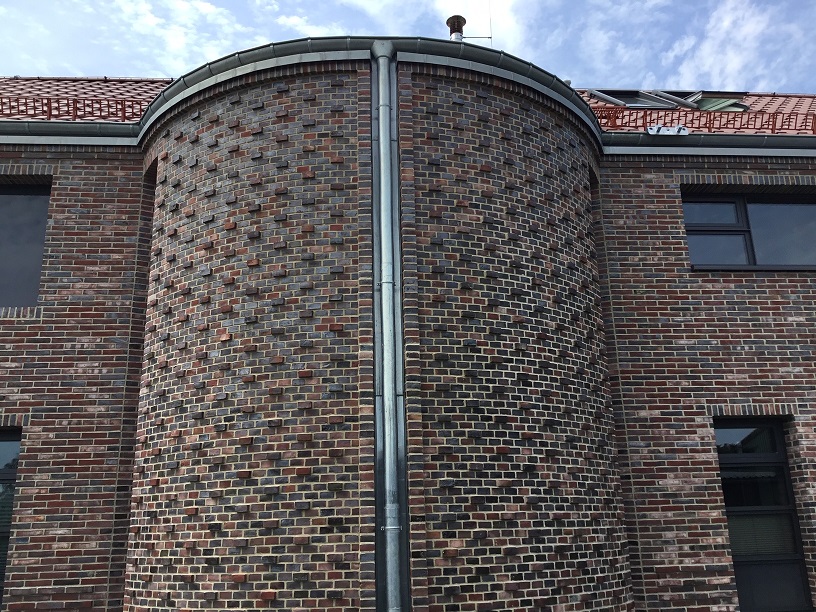 A popular element of masonry ornamentation is the so-called Höger layers. Named after the architect Fritz Höger, the protruding and receding bricks form steps in the facade and add a special liveliness.
We offer two special brick formats for this, one with a 13.5cm depth and one with a 9cm depth. This way, a visible off-set in the masonry can be achieved with the help of shadow effects.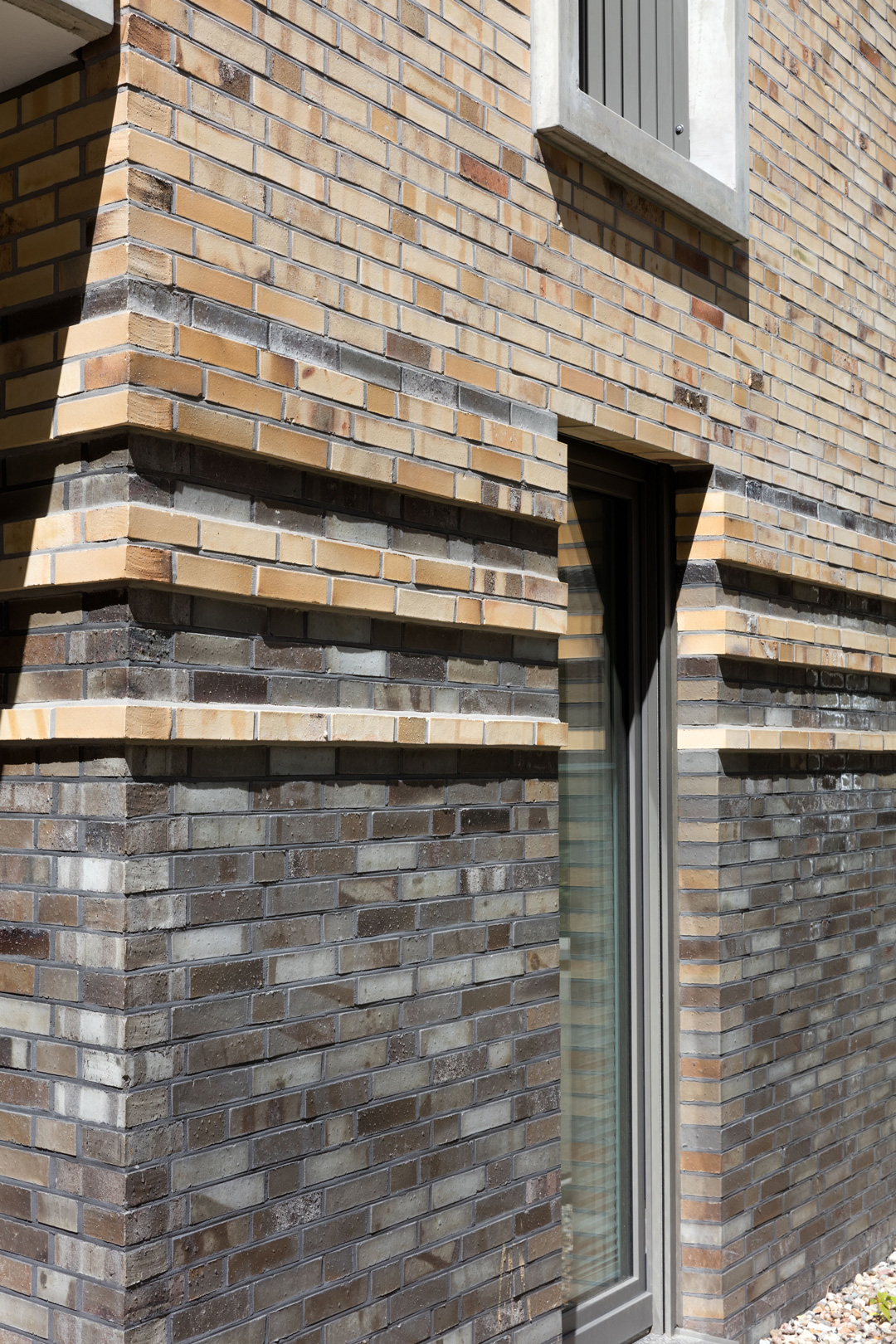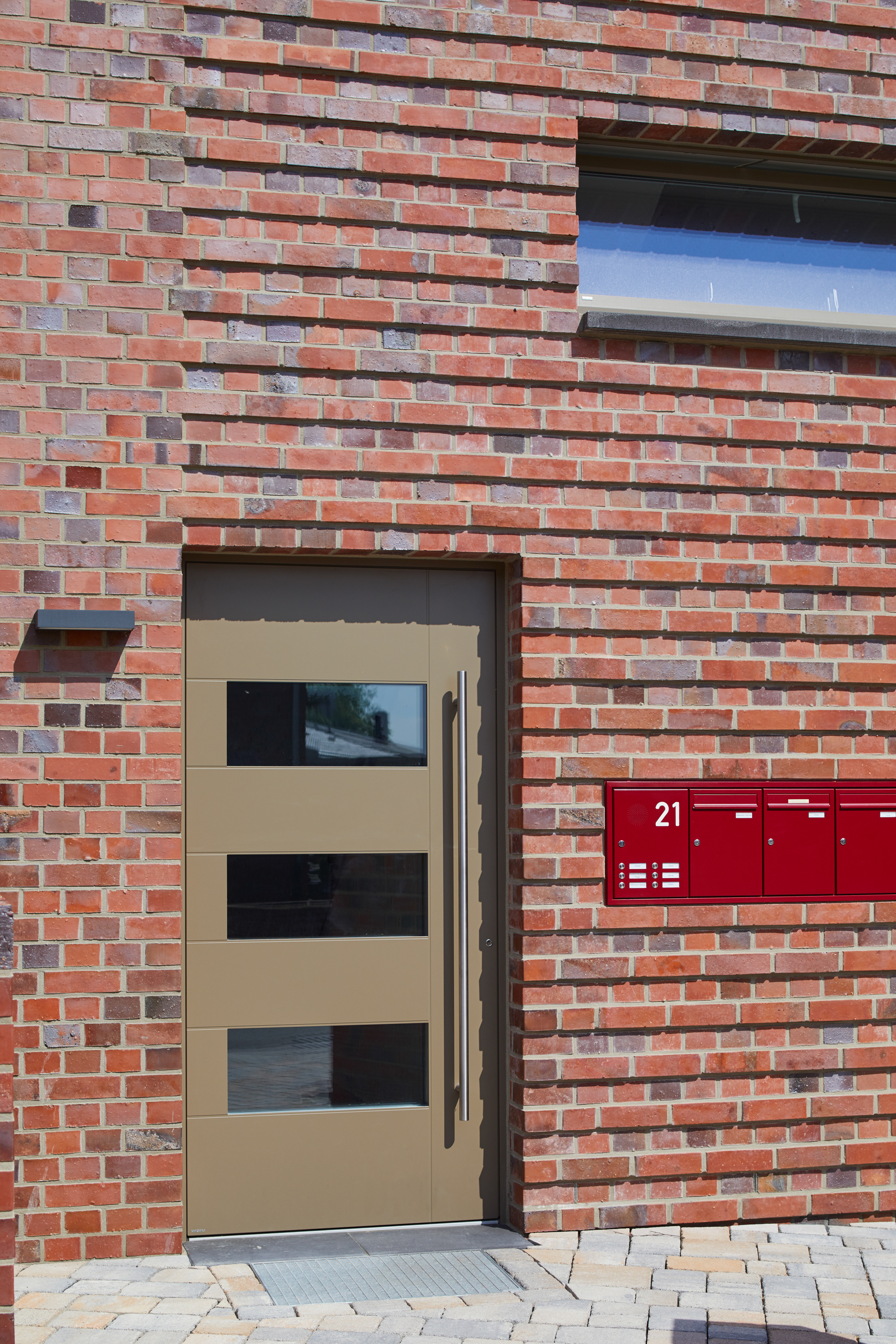 Bricks as a universal partner
in a material mix
on and in the house
Bricks are ideally suited for combining with other materials such as wood, plaster, or Trespa panels.
A building with a mixed-material facade appears more relaxed and less imposing.
Due to the longevity of bricks, the effort required to maintain a building is reduced.