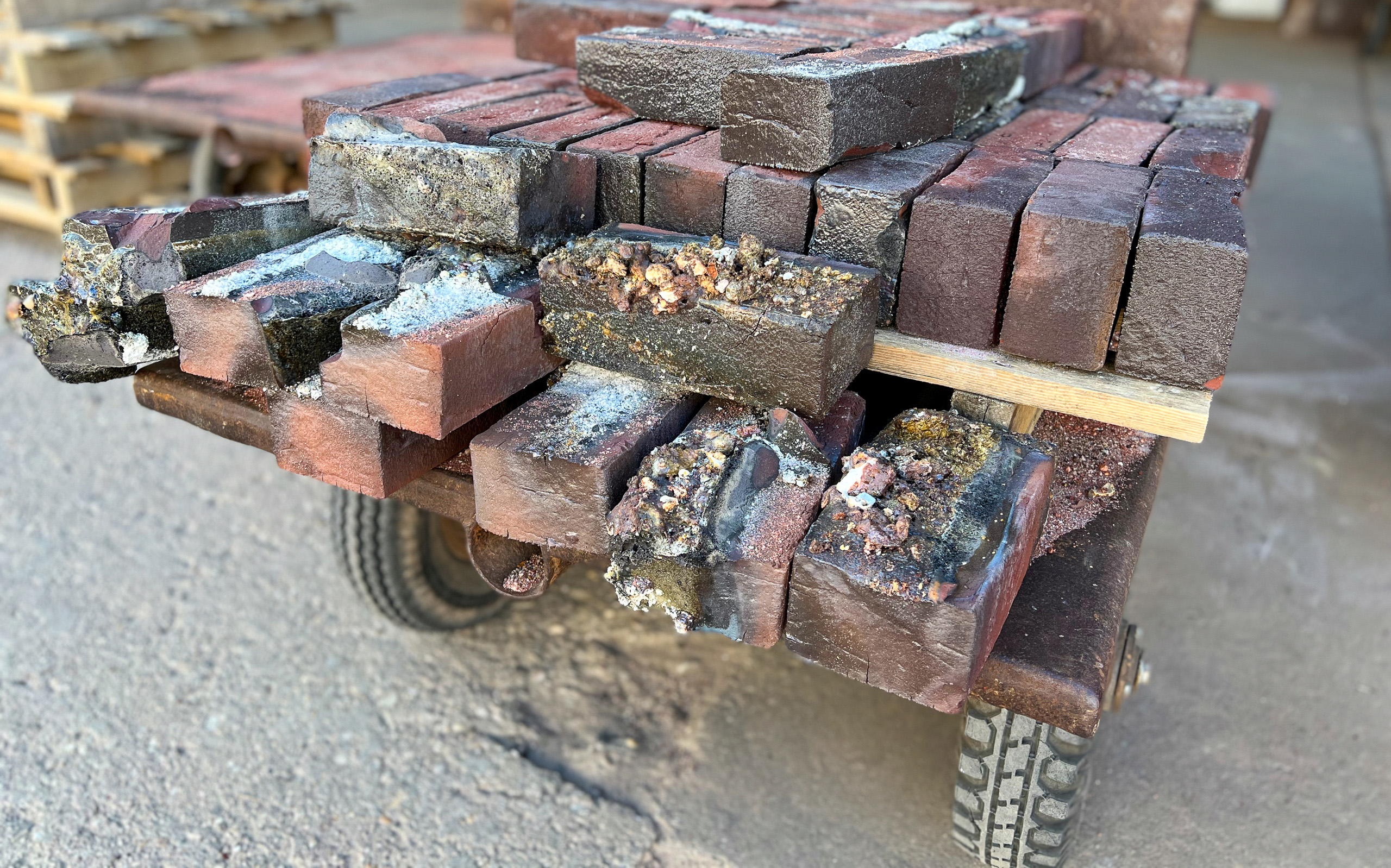 Ludwig Mies van der Rohe:
»Every material is only worth what we make of it.«
Sampling
We are happy to provide you with sample bricks or sample boards for the purpose of sampling for a specific project.
For sampling, we and our field staff can arrange an appointment with you on-site.
However, you will get the best impression of our product range and our capabilities during a visit to our factory and exhibition. Here we can also respond specifically to individual wishes and ideas.
We are happy to provide you with reference addresses.
We can also send you a sample box. Please keep in mind that 3 or 4 sample bricks cannot fully represent the liveliness and variety of an assortment.
Price information
We look forward to your inquiry and will be happy to provide you with an individual offer.
To create an offer, we need the following information:
Your contact details,
the construction site address,
the selected assortment,
the corresponding format
the square meter area of the brick surface
the approximate construction start
From us, you will receive not only the prices for the respective assortment but also information on delivery time, freight price, and general information about our bricks.
Please also note our order and delivery conditions. These contain all the information for a smooth process of ordering, delivery, unloading, etc.
For further information please contact us.
Tender texts
Templates and samples
If you need a tender text for our bricks for a planned construction project, we will be happy to provide you with one, including all essential criteria and many other pieces of information and recommendations.
CE mark
… and Declaration of Performance (DoP)
For each assortment, we offer you our CE marking / performance declaration for the selected product.
In the combined document, you will find information on, for example, water absorption, bulk density, the tolerance range for dimensions, and much more.
If you have further questions, we are happy to assist you in person at the brick factory or by phone.
Please request the CE marking & declaration of performance for individual products, including brick and brick slips, by providing the product name by email or phone.
Ornaments & shaped bricks
We are happy
to advise you.
If you are considering enhancing the facade of your project with a special highlight and eye-catcher, we are happy to answer questions about ornaments, protruding bricks, shaped bricks for unique building corners, and many other application possibilities.
Information & examples on ornaments
Individual assortments
Custom-fired for your construction project
Together with our customers, we continually develop new products and assortments.
In doing so, we can respond to the individual wishes and ideas of our customers and implement them as best as possible.
Numerous successful examples testify to our creativity in reinventing ceramic brick products time and again.
Individual firing processes also create new assortments, which are included in our premium program.
Textures
Ask about our visualization aids
For visualizing planned projects with our brick assortments, we are happy to provide you with textures of our products.
We strive to make textures of all our products available over time.