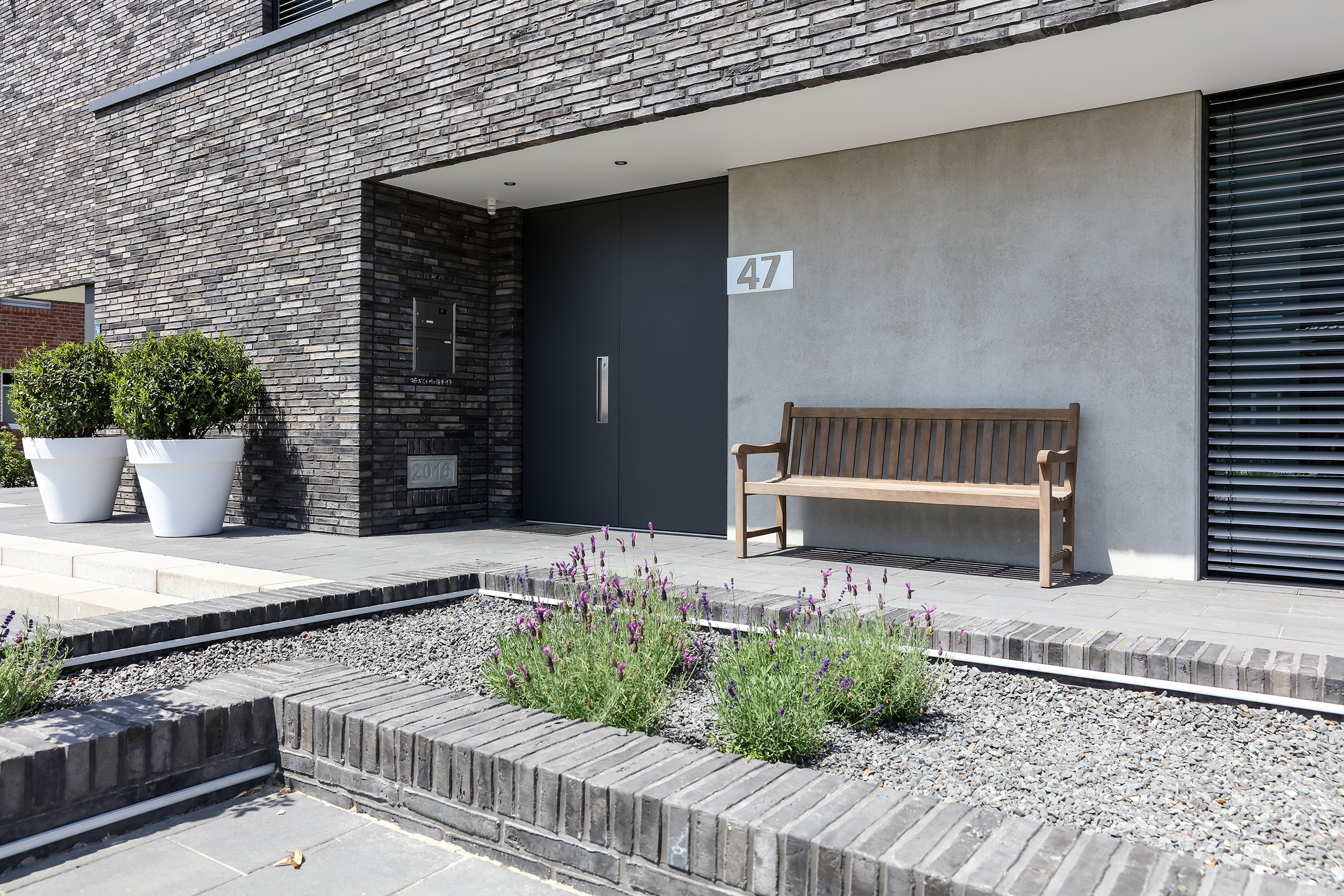 Information for your construction project
We produce bricks and brick slips on a custom order basis according to customer requirements.
The minimum order quantity for a production order is approximately 150m².
Due to frequently longer delivery times for many products, we recommend contacting us very early in the construction project.
References
… can help you decide on a brick.
Once you have made a selection or shortlist, we will be happy to provide you with a selection of reference addresses. Pictures give you a first impression of the effect of the bricks, but visiting a reference object on site gives you additional impressions that a picture cannot convey.
At reference objects, you can examine the brick on different house shapes and with various window and door elements in more detail. Differently combined colors of the elements and the color of the joint play a significant role in the overall appearance. Please note that different weather conditions and light and shadow conditions on site have a significant impact on the overall impression of the brick.
Visiting one or more reference objects can help you in your selection and decision-making process for a suitable brick.
If you particularly like an object, you can specify it when ordering. We can use this reference as a guideline for your brick production.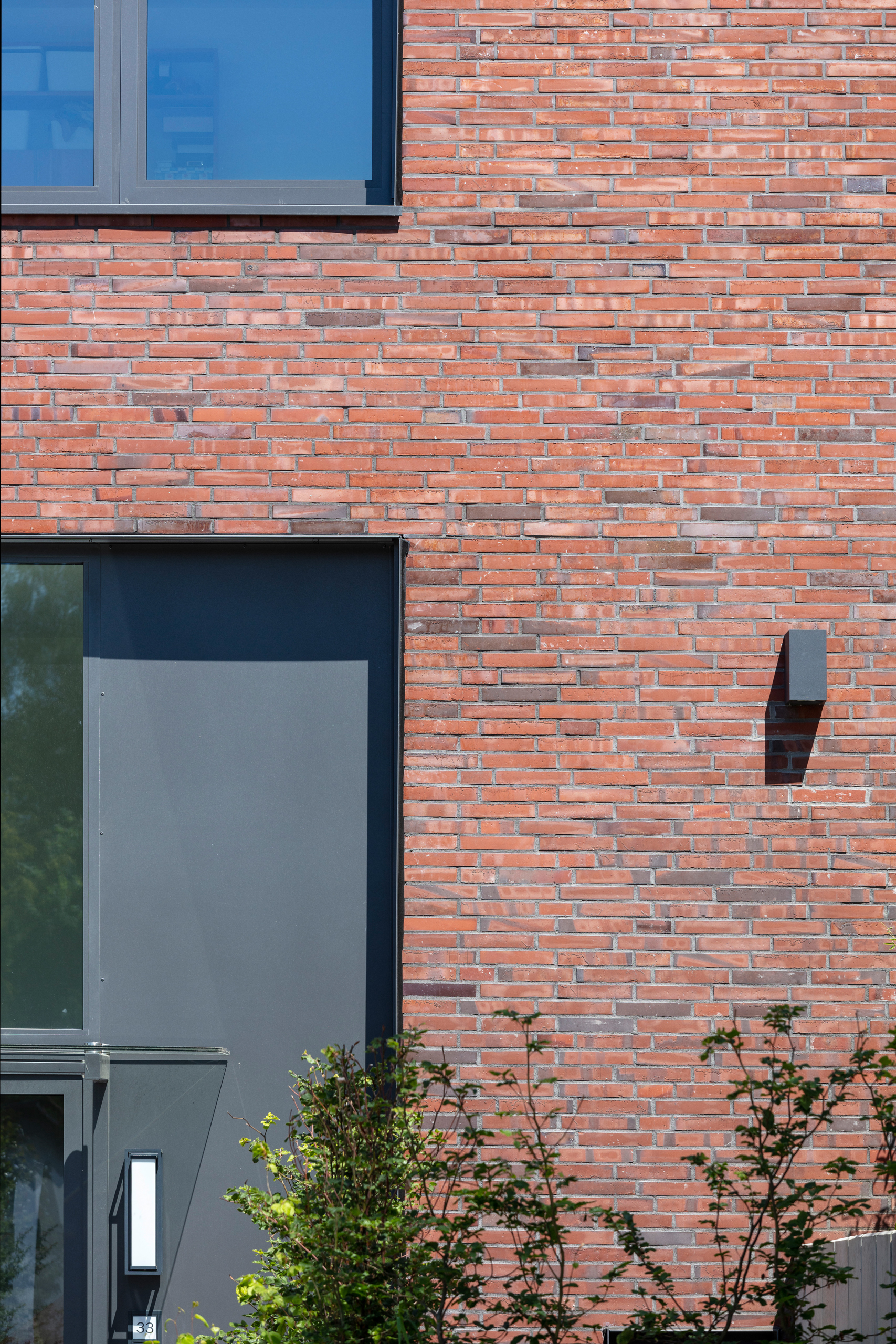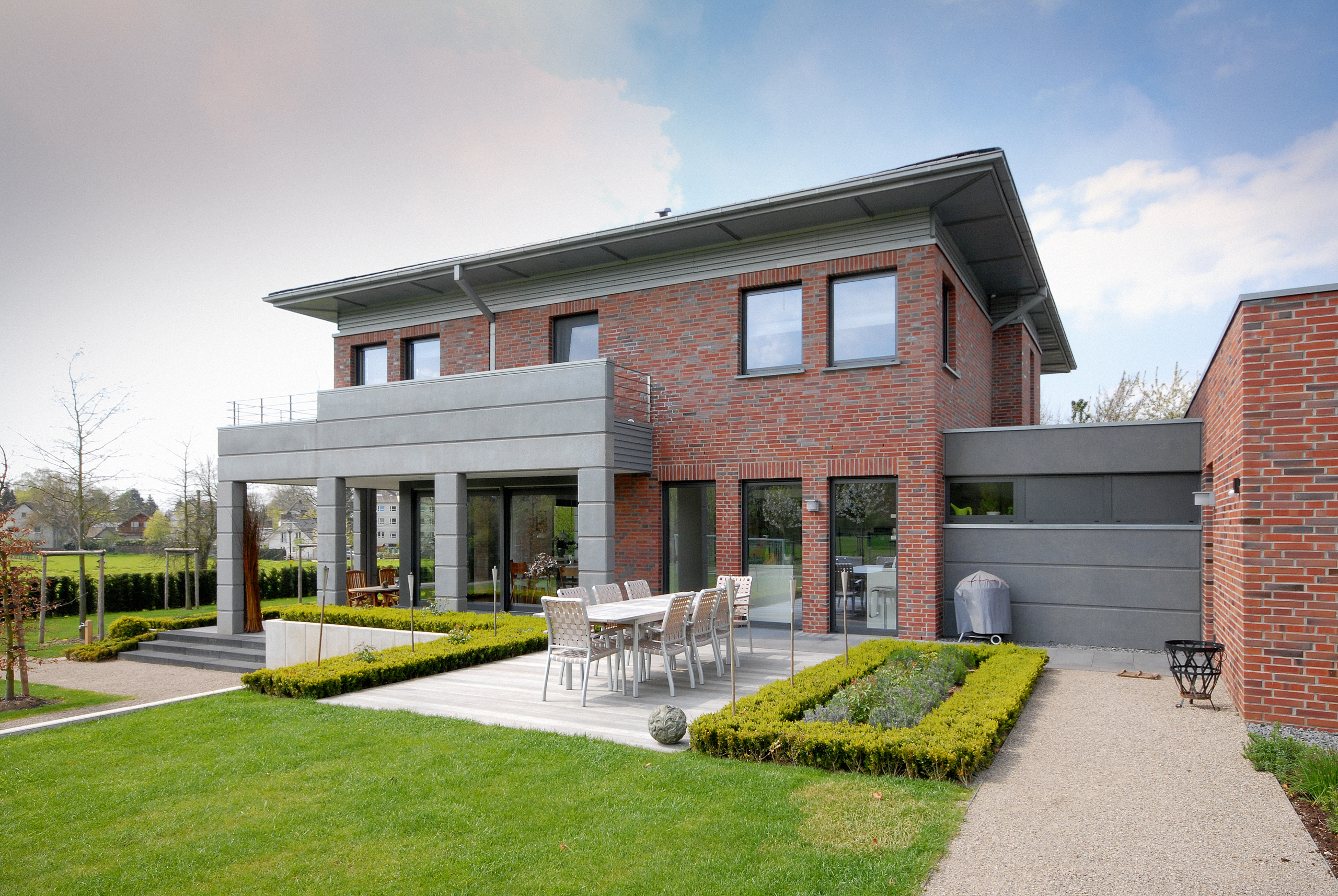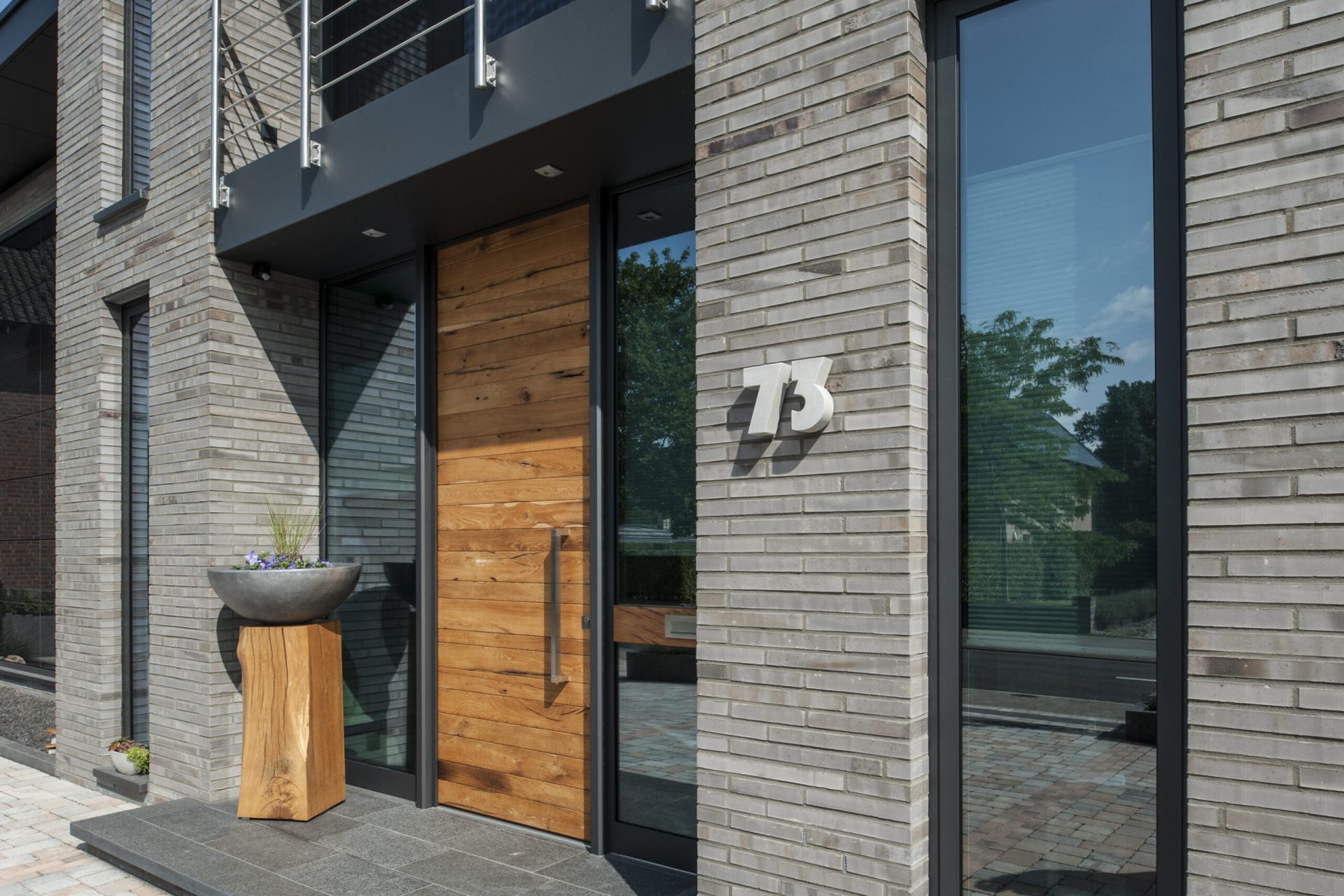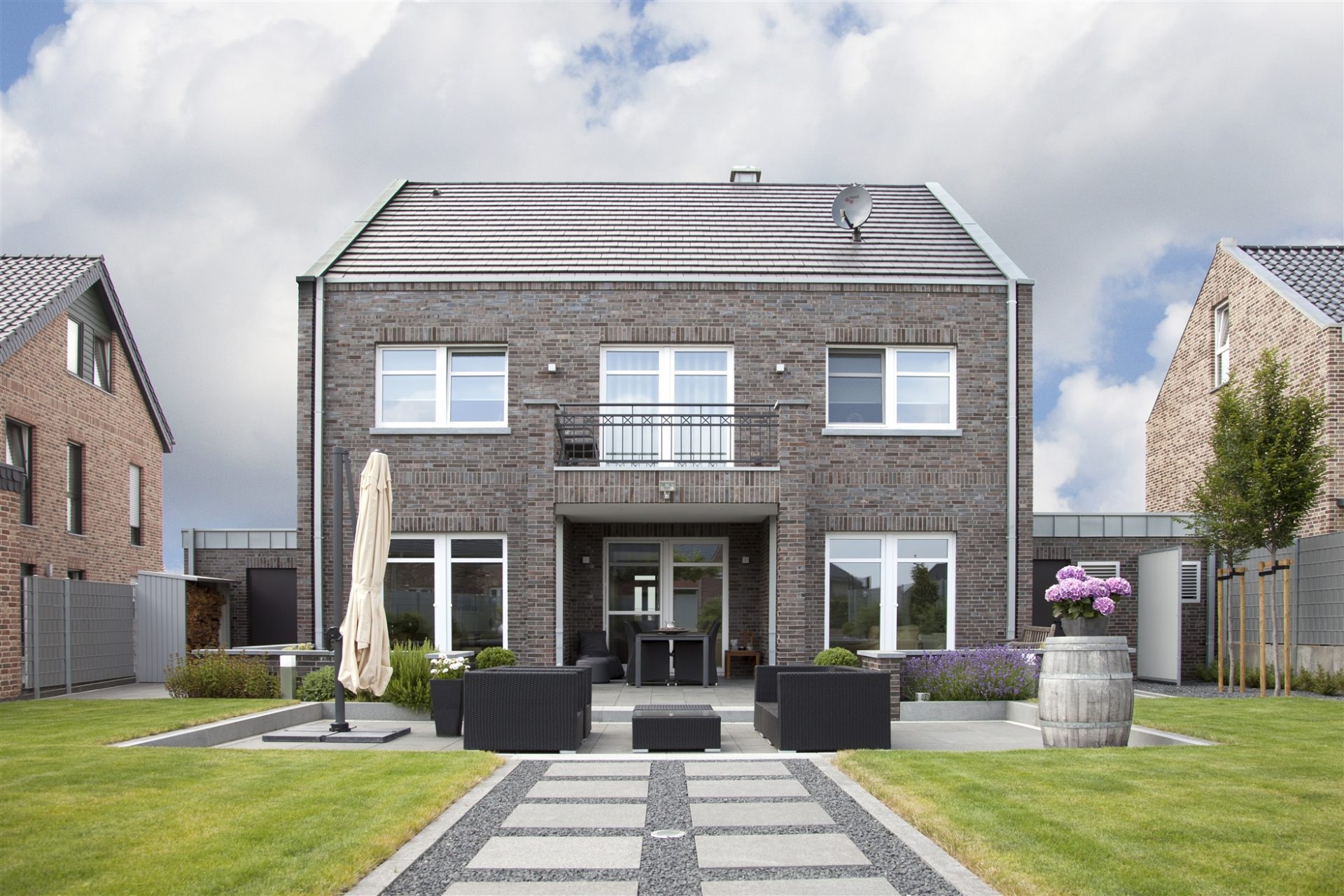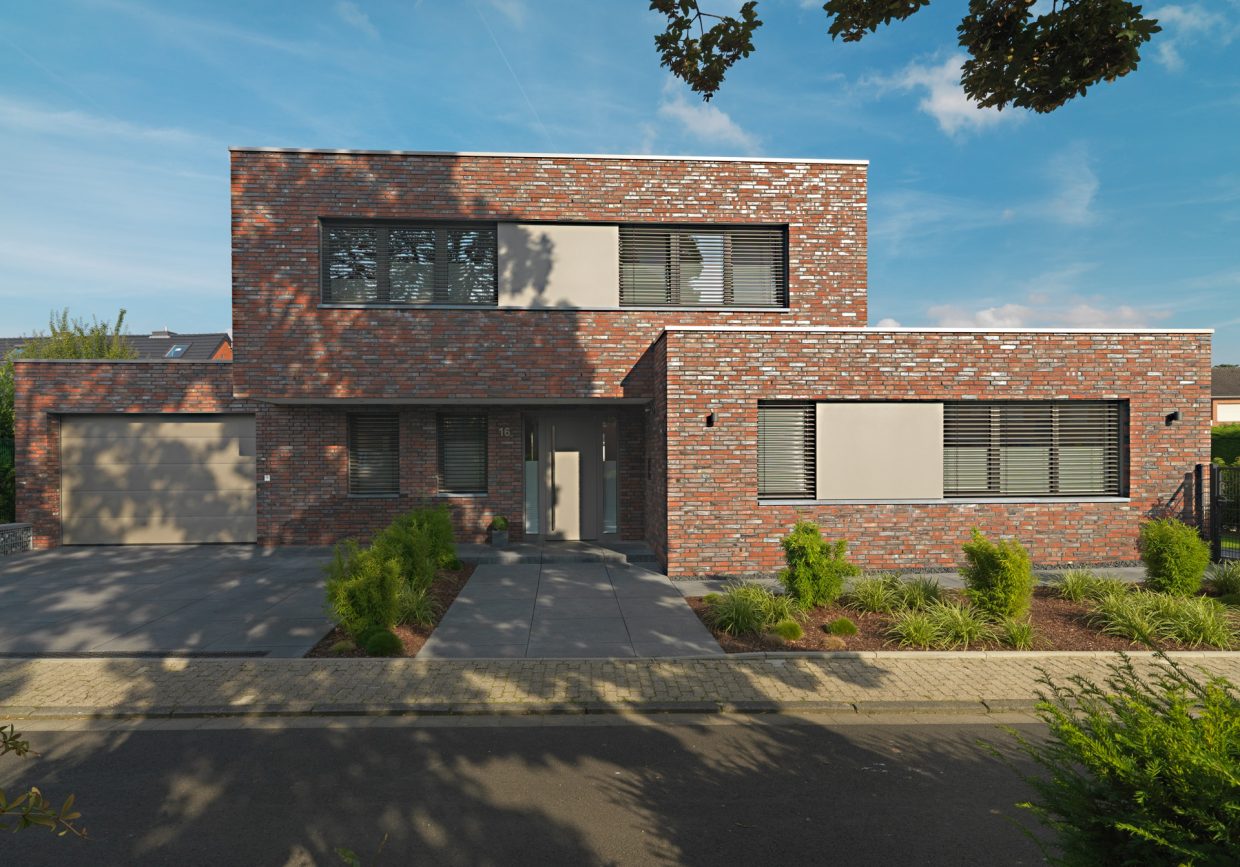 Offer
We can only provide prices in the form of a quote.
For a quote, we need the following information about your new building:
Your current address
Your contact details such as email and phone number
Do you need bricks or brick slips?
Which product from our range do you prefer?
Format (length x width x height)
Quantity
Delivery address
Construction start
Possible special features
Useful tips for processing
on joint colors, expansion joints, and masonry bond
We are also happy to answer any questions you may have about processing our bricks and brick slips. You can find the most important information on our
service page for processing
.
We are also happy to help you find an expert for processing our bricks.
Renovation & Maintenance
Preservation of the brick facade
Do you want to repair your existing brick facade or carry out a more extensive renovation?
Or are you looking for a suitable brick for an extension to an existing brick facade?
We are happy to help you with our new "brick matching" service. Please send us some pictures of your existing facade by email, and we will check what is feasible within your specifications. In your email, please state the required quantity of bricks and the dimensions of your existing bricks. Please note that you can send us a maximum of 3 MB.
For more information, visit our page on special renovation bricks.
Planning folder
The basics of building with bricks
The "Building with Brick" initiative provides a very informative and helpful planning folder to browse or download, which shows and explains all relevant aspects of planning and implementing a project with bricks/clinkers.
Link to the planning folder (DE only)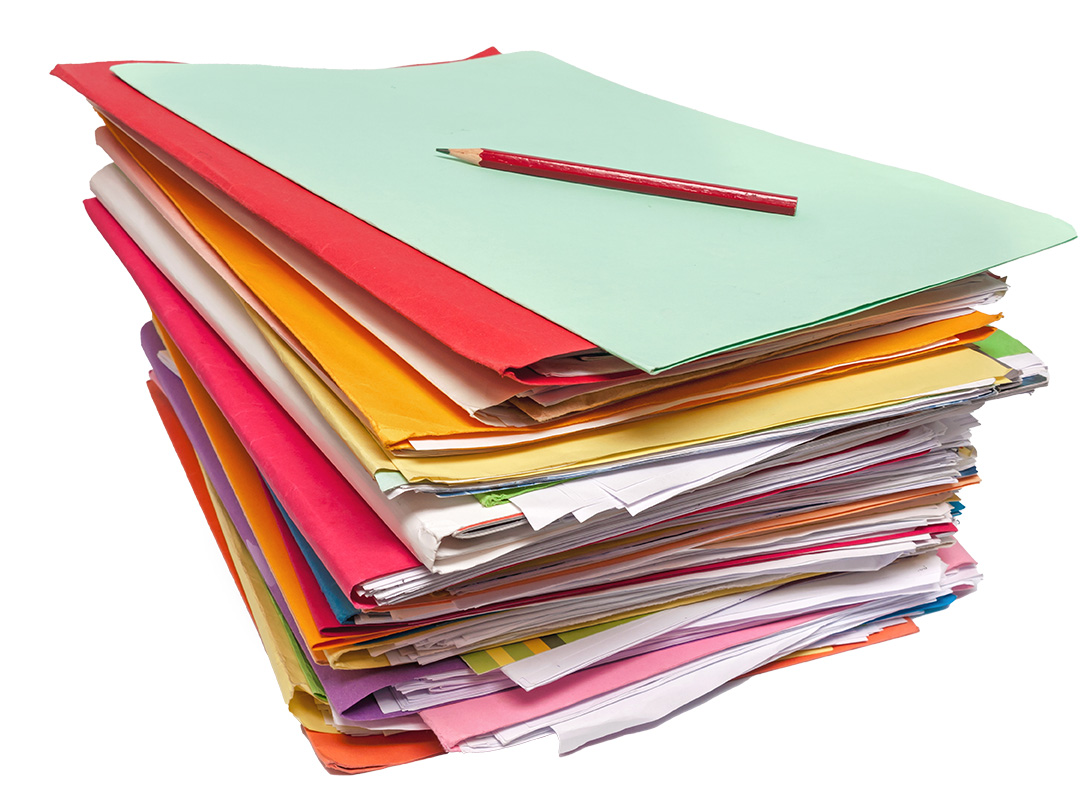 Gillrath  Traditionsmanufaktur